The Logan Paul Crypto Zoo debacle has been absurd and has spawned a sizable backlash against the YouTuber. One thread of that backlash was the claim that the game that Paul couldn't deliver could be made in just 30 days. That parody, now called Degen Zoo, has taken on a life of its own, far beyond a dig at the original failure.
For the uninitiated, Crypto Zoo was a Play-to-Earn (P2E) game where players could buy NFT eggs that would hatch into different, unusual animals and even earn the owners passive income via the game's token, $ZOO. Logan Paul did a lot of work to hype the project up, purportedly raising over $3 million in NFT and token sales, only to deliver on very little. The best summary is Coffeezilla's now famous video which prompted brief legal threats from Paul:
One of the more famous criticisms of Crypto Zoo was by Chris Zaknun, CEO and co-founder of DAO Maker, which claimed a version of Crypto Zoo could be made in just 30 days.
.@LoganPaul is full of shit.
It takes 30 days to build CryptoZoo

To prove that I will build: CryptoPoo $POO in less.

Profits will be used for legal expenses of Coffee/Victims

Follow all the steps along 😀 All will be shared in the comments below 👇https://t.co/cnbDfvdjQm

— Chris Zaknun (@czdaomaker) January 6, 2023
Well, what started as a joke has become something else entirely.
What Is Degen Zoo?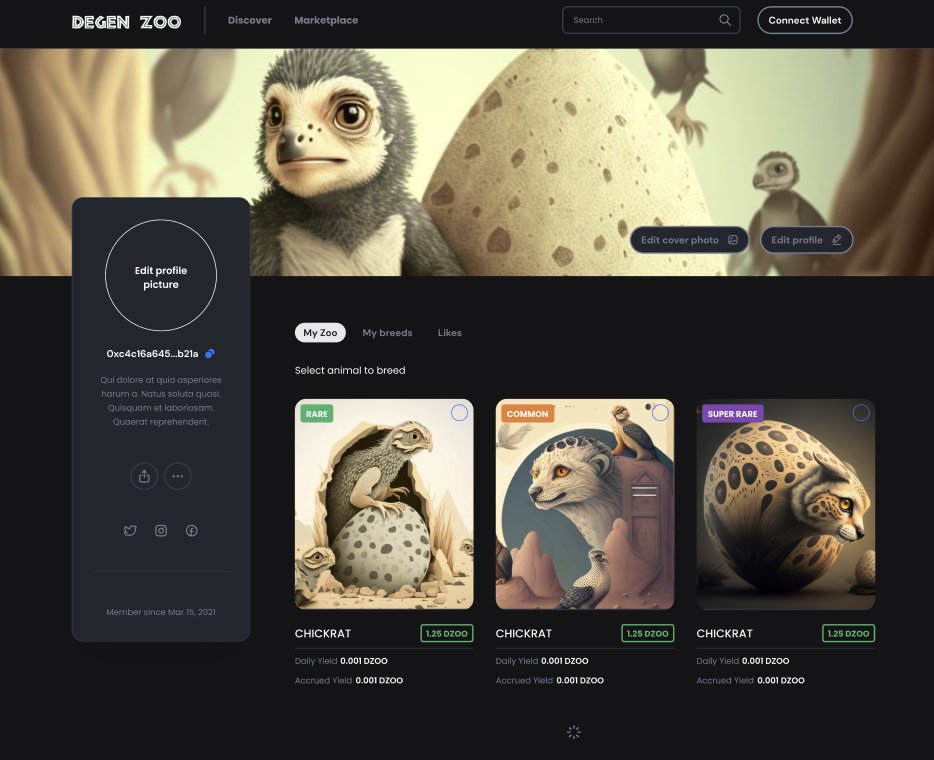 Degen Zoo is an NFT collection that is similar in many ways to the idea behind Crypto Zoo, but executed in a way that only crypto-natives would. Degen Zoo has 120 endangered animals in their NFT collection and a deflationary token. There are 24,000 NFT animals and players are incentivized to burn them to earn, making the endangered animal NFTs, endangered too. How does it work?
Buy $DZOO token and stake it to earn eggs
Burn tokens to hatch the egg that will yield a random APR %
Evolve your animal (NFT) by having it eat (burn) a smaller animal (NFT)
Kill (burn) the evolved animal (NFT) to unlock the tokens it has generated
The entire model behind this game is deflationary which is going to be fascinating to watch play out, but it also makes a statement on animal extinction.
As a player, you are incentivized to "burn" your NFTs, pushing the collection to extinction. Immerse yourself in this eye-opening experience and learn about the devastating effects of human greed on wildlife.

— Degen Zoo
This sentiment isn't simply a cheap political statement, in fact, 100% of the profits from Degen Zoo will be going to charities for endangered animals.
Degen Zoo may have started life as a joke aimed at what is most aptly described as a rug slip by Logan Paul's inexperience, but it has sprouted legs and has become something in its own right. It is a case of doing well by doing good, creating an interesting deflationary system, and sticking one to Paul, all while accruing over a quarter of a million followers in the process.