The number of major blockchain gaming projects that are emerging is exhilarating, but they're only one (large) piece of the puzzle. The Web3 gaming ecosystem is also being populated by platforms, infrastructure, and other peripheral pieces that allow for the best possible experience. Now, Halliday has received $6M in a funding round for their payment solution, but frankly, it unsettles me.
What Is Halliday?
Halliday is a payment system in which you gain access to the uses of NFTs you wish to buy immediately, but you may stagger the payment over a short period of time, gaining full ownership when the balance is settled. It is essentially Klarna for gaming NFTs. If you're unfamiliar with Klarna, it is a common option during checkout of e-commerce, particularly clothing for instance, where you can pay the item's price spread out over 3 or more months, interest-free.
Blockchain gaming and metaverse assets are often behind a high cost of entry, limiting the number of players who can enjoy the game. Halliday aims to bridge that gap by allowing players to buy the digital assets and reap their rewards, all while smoothing out the cost.
The beta for Halliday is due in the next few weeks with the game, League of Kingdoms. Over time, Halliday will expand to other games, marketplaces, and chains.
A Great Business, But Not a Good One
Buy now, pay later has always been the gateway drug of debt — that's well documented, and worse at times of global financial strife. However, this new wave of interest-free BNPL schemes (Klarna, Clearpay, even PayPal has one) are all the more attractive. I have used Klarna on several occasions, for instance, when buying larger items as it helps to smooth out my current account.
However, I keep careful records of my finances and track how much will be coming out and over how long. From what stats suggest, this is not typical. It's all too easy to buy something you can't afford in one payment, but could afford to pay when split into 6 chunks, paying one portion every month for 6 months, only to lose track or have a change in circumstance.
Because this is a new version of an old lending model, we have seen the impact it can have over a number of decades, but the statistics emerging for this new spate of lenders have been particularly worrying.
The Citizens Advice charity group found that four-in-every-10 users of BNPL between Q2 2020 and Q2 2021 were struggling to repay.
"…27% of UK adults have used these firms in the last 12 months, rising to 37% of disabled people and 45% of people with a mental health problem."
Younger people are markedly more likely to use BNPL: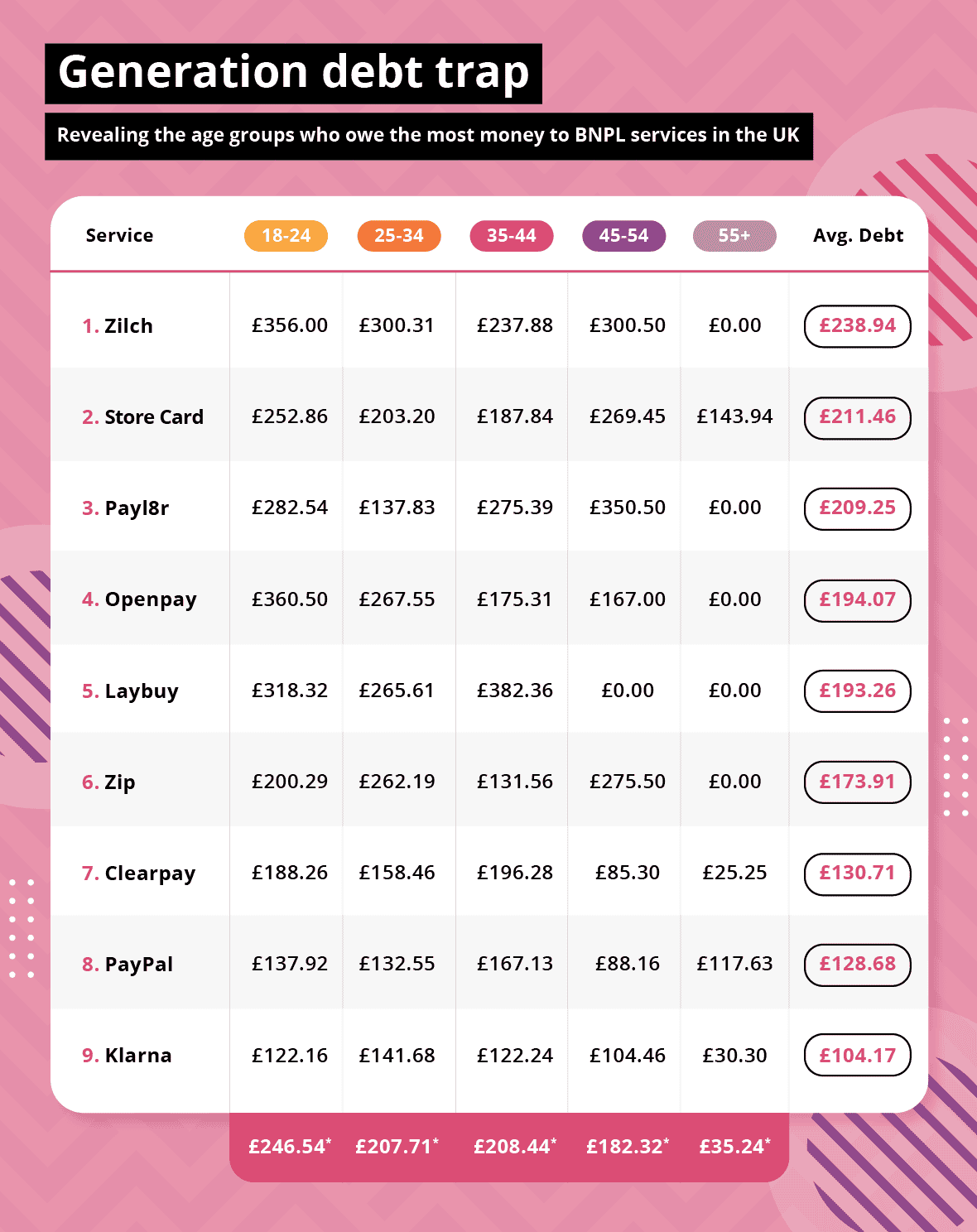 What these statistics show is that there has been an uptick in BNPL since interest-free lenders such as Klarna have found popularity and that the young and the vulnerable are most at risk. Gaming is a relatively young industry and Web3 is one of the worst places in the digital world to be vulnerable.
What Worries Me About Halliday
Halliday is likely an excellent business and one that will thrive, being as they are (as far as I am aware), first through the door with this offering. However, there is a lot I am struggling to get behind.
Firstly, with FOMO utterly rife in crypto, this sort of lending will have a riptide-like pull, which doubles down on the dangers of BNPL. Secondly, the repayments are made in cryptocurrencies ($ETH etc.) and with the volatility of the markets, this could end up as a double-edged sword of woes.
If the price of Ethereum were to skyrocket in the 6 months you are repaying an NFT (and 6 months in crypto is like 6 years in the outside world,) it is going to be painful as you watch as you have to pay double, triple, or more for your purchase; that's not something fiat BNPL has to worry about. On the other side of that coin is what happens to Halliday if the market tanks by 70%. We have seen huge crypto companies collapse in on themselves with overexposure to crypto.
Thirdly is the marketing approach. Now, I accept that marketing isn't meant to be balanced, but this introductory Medium post doesn't sit quite right:
Our mission is to build the economic infrastructure for this digital civilization and empower its citizens with:

1. Ownership — Players have the right and a tangible pathway to realize ownership. This drives long-term community participation and promotes rapid organic growth.

2. Choice — Power lies with the players. They build their own experience, make their own decisions, and control their own journey.

3. Open Access — Digital worlds and services are intuitive and easily accessible. Anyone can join the community and take part in the economy.
On the charge of ownership, they're likely not wrong: it will boost growth and it does pave a new pathway for players to engage, just not one I'd like to see. If four-out-of-every-10 users of Halliday were to struggle to make repayments, that means 40% of the new playerbase are making their lives worse to play a game.
With regards to "Choice", I don't know what this means. Yes, players can, to an extent, build their own experience. However, entering debt to play a game is not empowering, at least not for the player.
As with "Choice", "Open Access" is mostly meaningless. It implies that this makes buying NFTs more inclusive, but the barrier we wish to lower is the difficulty of entry, not the number of ways players can buy expensive game items that they cannot presently afford.
Halliday claims to be "relentlessly player-first", and while they might all be gamers, advocates of NFTs and blockchain in games, and interested in fleshing out the space with better infrastructure, what they are creating so far is Web3 gaming's first example of BNPL. BNPL can be useful to those who are responsible, but we ought to be concerned with protecting the most vulnerable; This is a charge I have leveled against Web3 as a whole, too.
My worry is that part of the business model Halliday is using here is to lure buyers of NFTs into missing payments so that they can keep the crypto paid so far and the NFT: "We understand that things happen, so we try to work with our players to make sure they're on track to own the NFT. If that's not possible, we may have to revoke access rights to the NFT."
BNPL schemes have proven popular since the mid-nineteenth century, and I don't expect them to go away. I also don't believe it's necessary that they do. However, the evidence of the dangers of BNPL to the young, vulnerable groups, and during financial crises, is abundant. Web3 is already a financially precarious place to exist and the introduction of in-vogue debt mechanics ought to be either extremely carefully regulated and managed, or outright rejected.
I am, of course, open to talking with Halliday and will loudly and publicly change my stance if they can convince me that the good they will do will warrant the negative, but as it stands, it is not a positive addition to our fledgling space. Further, it plays into the already prevalent fears and criticisms coming from the NFT-sceptic gamers about predatory tactics and the financial exploitation of players. Caveat emptor, I guess.