Summary
Elden Ring publisher, Bandai Namco, pledges $130m to metaverse in mid-term report.
Absolutely no mention of blockchain, NFTs, or crypto to be found
"IP axis" is a term they like and it's definitely not evil.
---
I sometimes wonder what Neal Stephenson makes of the hijacking of the word "metaverse". What's worse, it has been hijacked in the vaguest way possible; no one is particularly sure what it is yet. The mainstream media will forever lean on Ready Player One and those of us working in crypto will fumble around for a while with specifics, but have to concede none of us really know quite yet.
The rough notion is that it's a digital world that contains lots of digital activities, all in one place. To quote the brilliant Grayscale in their report, "the metaverse is a set of interconnected, experiential, 3D virtual worlds where people located anywhere can socialize in real-time to form a persistent, user-owned, internet economy spanning the digital and physical worlds." And breathe.
With that in mind, we have a broad sense of what we imagine when a company or person makes moves towards the metaverse. Needless to say, when Elden Ring publisher and games industry veteran, Bandai Namco, announced in their mid-term business plan that they had earmarked ¥15.0 billion ($130 million in USD), a lot of media pounced. So, what's the catch?
Bandai Namco's Mystical IP Metaverse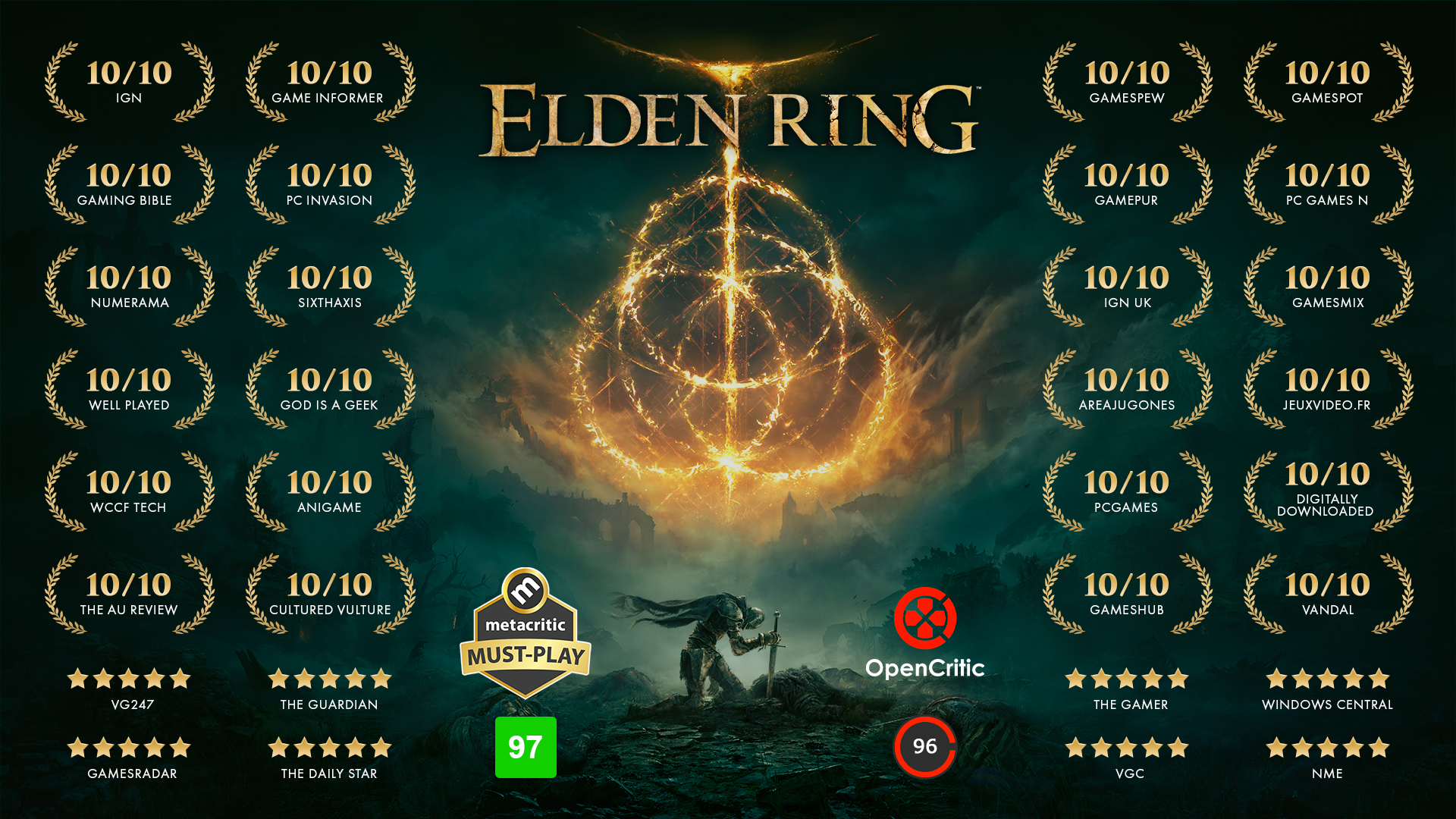 In the poetically named "Mid-term Plan of the Bandai Namco Group (From April 2022 to March 2025)" Bandai Namco, who has recently seen wild success with Elden Ring, brings up the metaverse.
There is more said on this subject, but it is in essence the same message reiterated in new ways. The summary is that Bandai Namco wants an "IP axis" (which would be hard pushed to sound more evil) and a metaverse to connect better with their playerbase and keep players bouncing around the ecosystem longer. I found the wording a little troublesome in how their concept is presented: an almost selfish, insular vision of how they can keep players all to themselves, though perhaps I misreading.
The Catch and the Question
The catch, however, is something that most media outlets reporting this seem to have overlooked: there is absolutely no mention of blockchain, NFTs, or crypto in any way. It is as if the writer of this report wanted to use the new buzzword to placate thirsty investors. So, what exactly is the $130 million for? Currently, we have no earthly idea, but a bigger question arises from the wonder: Does the metaverse presuppose a blockchain or decentralization?
My gut reaction is yes and I can support that, but it isn't cut and dry. At a guess, Bandai Namco does intend to use blockchain technology for this IP axis (not evil) metaverse but it is far too early in development for them to offer any details on chains or structure. If, however, they are simply using the vague term to the logical conclusion of its vagueness, the word borders meaninglessness. I do hope it's the former.