The metaverse and blockchain gaming have a lot of overlap. In fact, in many ways, they are intrinsically linked. Marketplaces are crucial to both, sitting firmly in the cross-section of the Venn diagram, and so it's worth keeping an eye on this curious area as it evolves.
In both the metaverse and blockchain gaming, a robust, user-friendly, and trustworthy marketplace is imperative. One of the many benefits of blockchain technology to gaming, in particular, is the ability to trade the items you own. Although this raises questions for the games' developers with the problems of pay-to-win, for instance, it is solvable and desirable to solve.
When it comes to the WAX ecosystem, we have been spoiled with great NFT marketplaces, Atomic Hub being one of the most famous, and incidentally, the top gaming marketplace. However, as we have seen in the past year of controversy over 0% royalties, marketplaces wield an almighty amount of power. So, it's important that the top marketplaces for art NFTs consider the gaming community. Why? Because they are going to have to focus on gaming NFTs sooner or later.
NFTs are currently in something akin to no man's land. The wild boom we saw for art NFTs has subsided with the crypto winter, and although the numbers are trending in the right direction, they will almost certainly never reach the highs they did before. This is fine — necessary even — for NFTs to evolve into the holistic solution they can be, but art NFTs are only a portion of that. It is my belief that blockchain gaming, which many tip to be the next Web3 boom, is set to usurp art NFTs in the near future by most metrics as it continues its ascent. After all, we haven't even begun to see the release of the incredible Web3 games that are in development.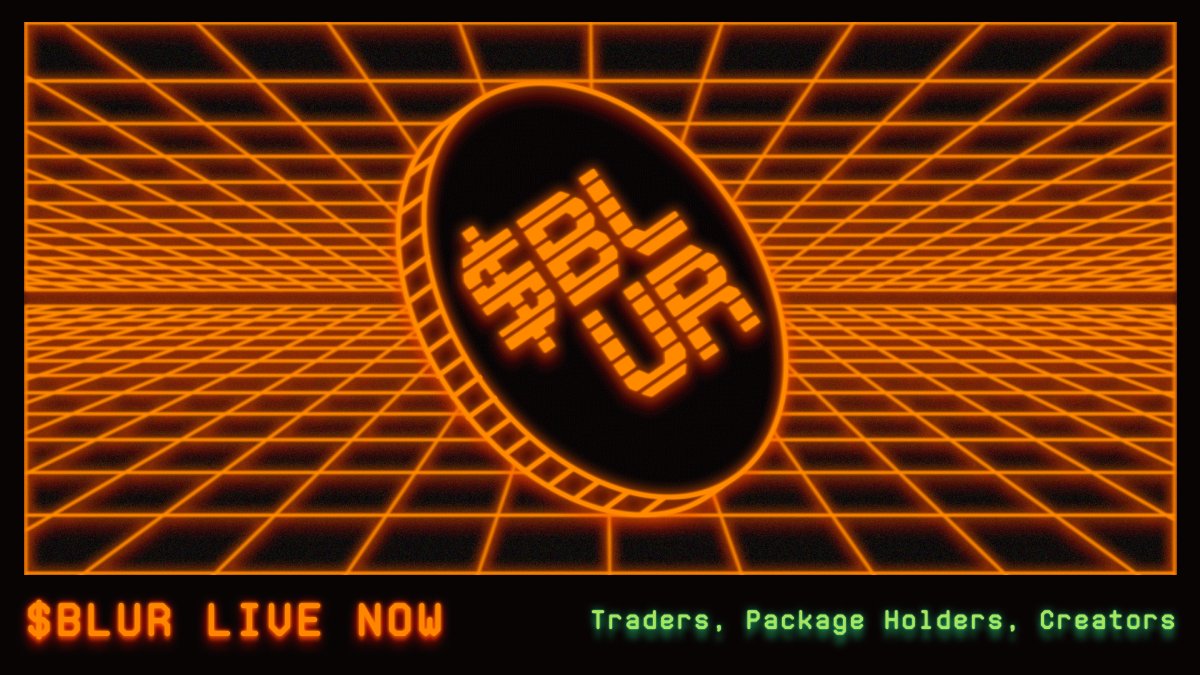 What I believe will happen at that point is Blur, OpenSea, and the other titanic Ethereum marketplaces will have to pivot to focus more on gaming and attracting gamers to their platform. If this is left too late, gamers will already have preferred marketplaces, and worse still, the games may have already partnered with other marketplaces. If Blur and OpenSea do not focus on gaming NFTs, they may fall away and marketplaces such as Atomic Hub take the throne as the trading volume for gaming NFTs soars past that for art NFTs. There is nothing wrong with specialized art NFT marketplaces, but I doubt that's where these two giants want to be.
You might observe that these marketplaces do sell gaming NFTs as we speak, and you'd be right. The problem is, of course, Ethereum's gas fees. Integrating other chains and Ethereum layer-2s is a path that has been taken by OpenSea already, offering Polygon, Solana, Klaytn, BNB, and more, and this is the obvious solution. However, it doesn't feel that gaming is a priority for OpenSea at present, and like Blur, that could be their long-term undoing.
Atomic Hub has established itself as the premier gaming NFT marketplace, with a lorry-load of evidence to support the claim, and it is doubling down on that fact. Atomic Hub has partnered with ImmutableX, one of the leading gaming blockchains, and so the future for this marketplace is patently bright. Once again, we haven't yet seen any fully released, AAA-standard games using blockchain, much less one with a high playerbase. Just one viral Web3 game (and I mean game) could achieve inconceivable trading volumes, and a marketplace with the foresight to plan for that is going to go from popular to parabolic. As it stands, I'd say it isn't going to be either OpenSea or Blur.
Lead image by rupixen.com on Unsplash