I have written thousands of articles in the past decade, but the title of this one is comfortably in the top 10. NetDragon Websoft, a Chinese gaming company, has hired an AI-powered virtual CEO as they set eyes on a Web3 presence and the metaverse.
NetDragon Websoft may not be overly familiar to people in the West, but the company has utilized major IPs from the likes of Disney and EA, and created many popular games across different platforms. In the past 5 years, the company has put considerable resources into creating educational games for kids. However, it is one game in particular that will be familiar to many and is NetDragon Websoft's first play for the metaverse.
Neopets Metaverse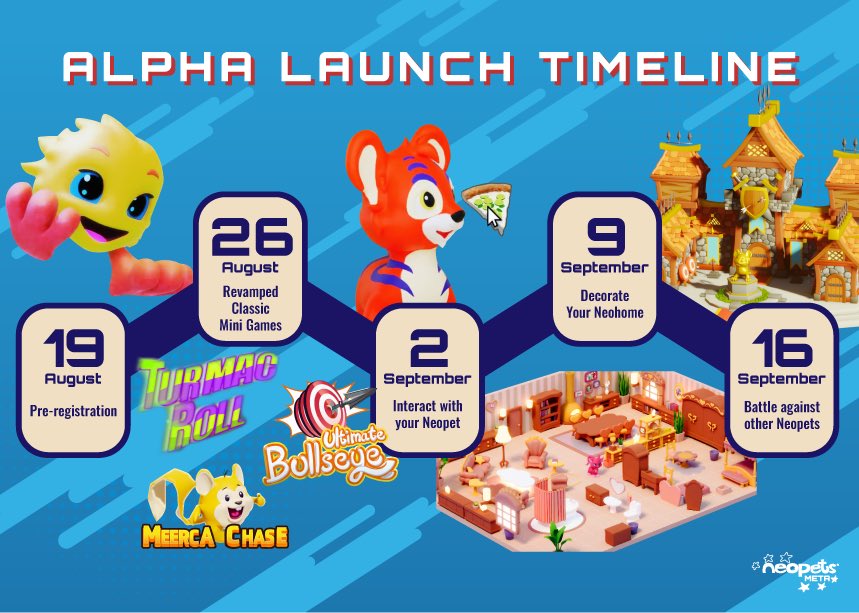 Neopets may be familiar if you're old and/or like Pokemon and Tamagotchi (hello children of the 1990s). Launching in 1999, this browser-based digital pet game achieved some serious recognition and as of Christmas at the turn of the millennium, they were pulling 600,000 daily page views; a staggering figure at that time. The game has gone through a number of major sales, including Viacom's $160 million purchase in 2005. However, it is JumpStart Games' acquisition in March 2014 that begins the story relevant to Web3.
JumpStart Games were themselves acquired in July 2017 by NetDragon Websoft, keeping the studio as a subsidiary, and then set about making Neopets a priority. In September 2021, the Neopets Metaverse was announced with an NFT collection. Anyone who purchased an NMC token could exchange it for a randomly generated Neopet NFT on the Solana blockchain. The collection was not simply intended to be NFTs and after the launch of a litepaper, It was revealed that a metaverse play was in the works with a pet battler, player housing, and minigames. This is currently in a closed alpha.
NetDragon Websoft, the Metaverse, and a Robot Overlord
From cute cartoon pets, to virtual CEOs — 2022 has it all. You may have heard of DAOs (Decentralized Autonomous Organizations), but allow me to introduce to you a virtual, AI-powered robot CEO. In this episode of Black Mirror, NetDragon Websoft has appointed its first virtual CEO as "a move to pioneer the use of AI to transform corporate management and leapfrog operational efficiency to a new level."
Ms. Tang Yu, the company's robot overlord CEO, will use AI to decide management strategy as the company heads towards "being a 'Metaverse Organization.'"
Tang Yu will streamline process flow, enhance quality of work tasks, and improve speed of execution. Tang Yu will also serve as a real-time data hub and analytical tool to support rational decision-making in daily operations, as well as to enable a more effective risk management system. In addition, Tang Yu is expected to play a critical role in the development of talents and ensuring a fair and efficient workplace for all employees.
While it makes sense on a logical level, it's hard not to see this as dystopian. How long before we see DAOs filled with varying AI software? I can imagine Tang Yu will have algorithms like Jack Welch's famous fire-the-bottom-10%-of-employees policy. Splitting employees into A players (the best, Welch estimates at 20% of the company), B players (70%), and C players (bottom 10%), Welch found success with a brutal, algorithmic approach to business; perhaps this AI CEO is simply the obvious next step.
The cynic in me still sees this as a PR stunt, but it's difficult to rule out a genuine attempt to create a data-driven, binary organization that acts on information rather than feelings. Introducing the metaverse as imagined by George Orwell and Charlie Brooker.